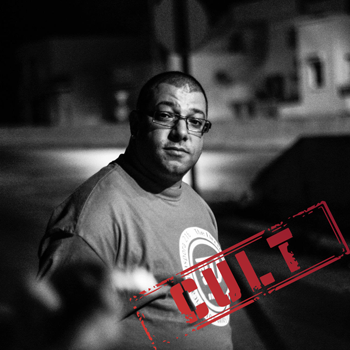 Dj Mourad Bio
DJ MOURAd (GOTHENBURg, SWEdEN)
With one finger resting on the pulse of revolution and one life committed to
expressing the strength of discovery, DJ Mourad brings his message from
the humble foundation of his Tunisian upbringing combined with his creative
perspective of almost thirty years in the international electronic music
community.
DJ Mourad began his deejay journey in Tunis, shortly before a great political
shift in the Tunisian landscape. Having the sharp ability to not only observe the
rapidly changing social dynamic, but to channel that evolution into a musical
message which has propelled Mourad Sliti to commissioned performances
throughout four continents and scores of releases on over a dozen labels. His
mixing origins were built on a cherished bedrock of soul and jazz music, with
an integration of hiphop, electro, reggae and rare groove.
Currently, one's DJ Mourad listening experience will feature the electronic fraternity
of Detroit techno and deep house. His harmonious aesthetic is known for being
diverse while maintaining a substratum of soul and funk.
The fellowship of artists he has had the humble honor of playing alongside include
Derrick May, Juan Atkins, Dimitri from Amsterdam, Larry Heard, Farley Jack Master
Funk, Alexi Delano, Olivier le Castor, BRS, Club Session, Darren Price, Joel Mull,
Cari Lekebush, Subject 13, Alex Reece, Ivan Smaghe, Alton Miller, Jeff mIlls, Damon
Wilde and dozens more.
DJ Mourad's production efforts have been an ongoing response to his vision of
the world around him for close to twenty years, and maintains the esteemed
requests of a diverse group of labels from around the world with the conception
of several releases a year. One can hear these tracks imbedded in the sets of
artists such as Josh Wink and Dave Clark.
His reverence for the blessing of opportunity and experience is peerless, and his
commitment to creative excellence, as he brings the listener into his perspective,
is a journey one should be so fortunate to take.
In addition to producing and DJing, DJ Mourad has hosted his live radio show, The
Strange World of 12 Inches, currently hosted on Mfm out of Geneva, Switzerland,
every Friday night, for the past twenty years.