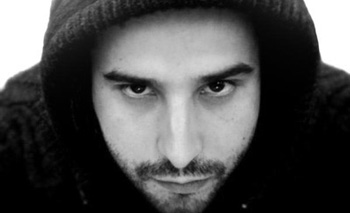 Hugo Paixao Bio
Hugo Paixao was born in Lisbon in 1981 and moved to London at the age of 5.
He was always into music from a young age and was heavily influenced by his grandfather who played the accordion for a local band in Madeira.
Coming from a musically inclined family in the performance sector also instilled the importance of music as a creative outlet and a higher state of communication.
As soon as he was old enough, he began buying all the old classics and started mixing house, house & garage, jungle and techno. At the age of sixteen he did two weeks work experience with Cisco Ferreira (the advent) and realised what he wanted to achieve in life, which led him to study sound engineering and music technology at City of Westminster College, Paddington, making him proficient in music programmes such as fruity loops, cu-base, ableton live and logic.
After leaving college Hugo has juggled making music with a full time job to make ends meet, whilst dedicating his spare time to his passion music.
At the moment Hugo is working on techno and minimal techno. His Techno is described as Dark, Hypnotic with a strong kick and bass.
It will blow your socks off! Hugo has recently formed a joint label with The Advent and Jason Fernandes called Skyline Type Grooves.
Hugo has also worked with labels such as Skyline Type Grooves, Naked Lunch, Slap Jaxx, Phobiq, Ketra Recordings, Fourth Kind, Gynoid Audio, Packed Music, Freedom recordings, Nutempo, Bulldozer and many more which will be available in the next couple of months.. So watch this space!!!