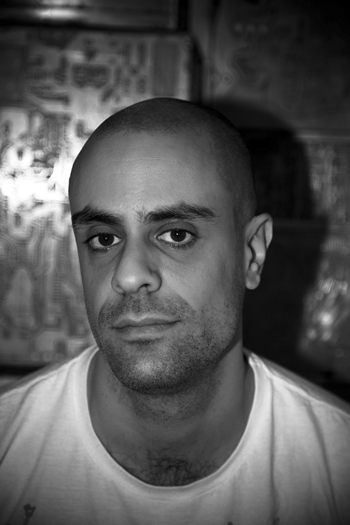 Johan Afterglow Bio
Analogue and digital techno producer Johan Afterglow.
Never afraid of keeping things simple, Johan often concent rat e on the elemental ingredients of electronic dance music; the kick, the clap, the hihat and the bass never rushing things, building it up and breaking it down and everyone is invited to his dance.
Swedish groove merchant Johan Afterglow (a.k.a. Johan Elmros) has been carefully crafting his sinewy tech-house signature since the mid-'90s.
His sound is as uncompromising as it is funky.Since his years as a resident of clubs such as New York City's legendary Limelight , bet ween 1996 and 2003, he DJ'ed, performed and collaborated with and alongside all the DJ bigshots of that time.
NYC is also where he picked up his Afterglow moniker, after DJing last of everyone at the club.Johan is a man of many musical faces, not a newcomer in the scene and becoming a somewhat household name in remixing, production, DJing and deep, funky techno, with releases on Capitol, Virgin, V2, EMI, Platform B, Slap Jaxx, Keep On, Farbenfroh, Klientele Music, A-Squared Music, Cable Recordings, Lazerslut, Things To Come Rec, ODA, 9 Records etc… Johan Afterglow shows that he's a man of many talents and tastes, ambition – expect anything from this guy! Released his album "Exterminate All Rational Thought" including the smash-hit "Me On" on 9 Records in early 2006 and the hit "Powerwalker" on Lutzenkirchens label Platform B in 2008.Big collabs with people such as Samuel L Session, Jon Dasilva, The Horrorist, Richter, among others…
DJ support by: Dave Clarke, Richie Hawtin, Laurent Garnier, Slam, Sasha Carassi, Nick Warren, Angel Alanis, Lutzenkirchen …among othersThe way he moves the crowd with his live or DJ sets is out of this world, the energy that he generates mixed with the music , his turntable skills wich he's famous for, something that really has to be experienced.His creative activities are not limited to early mornings, though.
He admits to being almost constantly at work with music.
Being active to the point of hyperactive and restless by nature, combined with obvious talent and a great love for music for as long as he can remember, it is perhaps not surprising that he has already racked up an impressive list of musical projects. Even though he was active in bands as well as making music on the classical C64 and Amiga home computer platforms from his earliest school days in Sweden, he first started to make impressions in his teens with indie band Taste Of Raindrops where he sang and played guitar.
They were among the earliest releases on the North Of No South records label and enjoyed some popularity at the time. Next up was punk rock outfit Blender, who also made a name for themselves during the mid-90..s swedish punk rock and hardcore invasion.
During this period he was also involved in some hip hop projects and lot s of electronica/techno parallell to the rock'n'roll, however, there was always the synth stuff, making music with technology, his own or borrowed. The punk rock roots and techno ethics combine in his own music today, but he..s extremely productive and turns out stuff in various styles by the shedloads. Oh, and add to that a 15-years or so career as a techno DJ on the club circuit at home and abroad.
Did I mention he likes to keep busy….? I ask if he's ever been into the harder synth/EBM stuff such as Front 242 and Nitzer Ebb, but it turns out his more of an old school synth pop fiend, but of coarse Front 242 and Nitzer Ebb always been in Johans life.