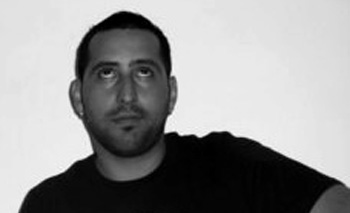 M.A.D.A. Bio
Dj and co-founder of the label tanz factory with these friends, Trebor, Koechlin, Jull, and plankton, MADA music begins with hip hop and more specifically the scratch.
Captivated by the vinyl and always looking for new sound begins oriented electronic music including techno minimal dark and began doing the evening with renowned DJ: CEBB, ALEX BAU, CITIZEN KAIN, PAUL NAZCA, TONIO, D. CARBONE, Phuture Traxx, PSYK, SECRET CINEMA etc…
For production M.A.D.A. has left many planned for late 2011/early 2012 on the renowned label such as: Nachtstrom Schallplatten, Android Musiq, Hidden Recording, Brickwork, Gynoid, Naked Lunch or Flycker rhythm collaboration with artist such as: TOM HADES, FELIX BEINHART, MIKE WALL, RENE BOURGEOIS, MICHAEL SCHWARZ, SASHA CARASSI and many more.