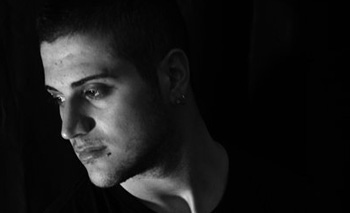 Mark Morris Bio
The new ambassador of neapolitan techno style.
Born in Naples on 18th November 1987, "with the headphones on".
Even though starting later than most, Mark shoots ahead and at the age of 17 starts his career by being playing the leading parthenopean clubs.
He began his first productions after being heavily influenced by Thomas Pardo, a leading DJ. Later becoming good friends Thomas has supported Mark ever since.
This relationship has developed Marks music, which in the beginning was influenced heavily by tribal music.He has moved away from his earlier more commercial music, now preferring electronic and minimal sounds stretching to techno also.
He varies his live sets, switching between tech-house to progressive-house, also touching on hard techno and german minimal, showing appreciation for electro music. He remains a big supporter of producers like Riccardo Villalobos, Anthony Collins, his fellow-citizens Marco Carola, Cerrone, Vigorito and sacred monsters like Richie Hawtin.
He started to produce in 2006, and is still engaged in his own frenetic and unremitting style of producing, on the brink of his first release.
He is now working full time for his label, Ketra Records. He played on BLIND SPOT RADIO N 51, and He has two reviews on HEART BEAT MAGAZINE by FRANK KVITTA.
He will be guest at MAXIMAL Festival in Milan on 12th June 2010.Full power the 2010 for Mark, he spent a lot of time in his studio last year and now is time to take his prize.
Tracks for blasting dancefloor that will go out on the best label with The Advent, Rino Cerrone and many more…