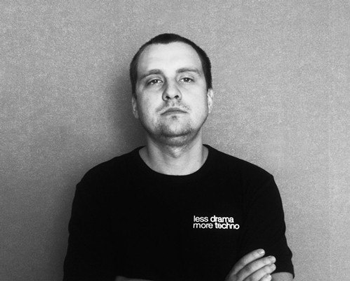 Positive Merge Bio
Positive Merge (Aka Andrey Lanovoy) is talented Ukrainian techno producer,
inspired by a minimal fine sounds with light effects of minimal techno and crazy dark bass with groovy loops of European techno,
founds his style in music. Andrey does not limit himself to any specific style and genre of music, but mostly it's Techno.
Back in 1998 working as a DJ, Andrey realizes that he can not live without music
and begins to mix different styles looking for his own one experimenting with the sounds.
He makes a lot of tracks in completely different genres, and gives them to friends for critique.
Finally in 2010, releasing his first single, understands that his music,
his style is liked not only by his friends but by many other people in this world, regardless of age and gender.
Over the past 2 years the project Positive Merge is successfully released on such well-known labels as
Android Muziq, Repressure Recordings, Freitag Limited, Baroque Records, Dots Records, Shout Records,
Gynoid Audio, Inmaterial Audio, collaborating with famous DJs and producers from all over the world.