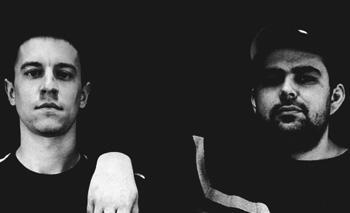 Spiriakos & Steen Bio
Spiriakos and Steen were for many years solitary DJs who starved step by step from local events to the largest Czech techno parties.
Love for the electronic music, many years of friendship and the same region joined them together. Over time, their musical chemistry led them to the first attempts of joint production, in which younger Spiriakos became a teacher of the hard-boiled Steen.
Soon their first track was released on the well-known Portuguese label Naked Lunch! At that moment their motvation started gaining momentum and soon came offers for cooperation from names like The Advent, A. Paul, Industrialyzer, Spiros Kaloumens, Submerge, Virgil Enzinger, and others.
Their tracks are very influenced by these producers. Their sound is representing new generation of techno, with emphasis on using new technologies to create an original sound that is characterized by unpredictable track structure, drawing inspiration from many other styles of electronic music.
Thanks to their diligence and originality, were Steen and Spiriakos soon as one of the few designated as representative of a new generation of techno producer and slowly gaining respect among colleagues abroad, from which formerly drew their inspiration, and also between lovers of quality techno.
Their live performance is based on LivePA vs. DJ set, supplemented by scratching and wide range of effects.