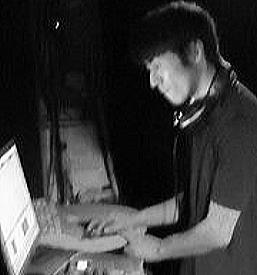 Kuniaki Takenaga Bio
Techno, Electro, Industrial DJ & producer born in Sapporo, Hokkaido, Japan (1977).
Kuniaki Takenaga's music career began in 1997 influenced by The Prodigy, Ken Ishii, Fumiya Tanaka and the djs' at the famous Juliana's Tokyo club.
Kuniaki has founded his own label Dispired Recordings in 2008 and the rest is history.
Takeshi el niño The work by the solo of collaboration EP of o and Marco Rane and Peter Gual has been released.
Remix EP is being produced with Dispired Industrials now.
Remix EP of Gayle San and two works of the compilation are scheduled to be released from Elektrax in 2010 this year. It is an artist who cannot take his/her eyes off to the development in the future.