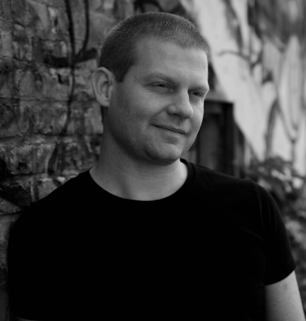 Red Square Bio
Sander van der Veer is Red Square: live-act and producer of a fine blend of Detroit and melody-driven techno. His work so far, both in and outside the studio, has received praise from genre heavyweights like Richie Hawtin, Kevin Saunderson and Laurent Garnier.
Red Square's road has been an unconventional one. The thought of buying a set of turntables and getting into DJ-ing never occurred to him, and until this day still hasn't. Instead, he invests all available time in studio-work and fully relies on his own productions when playing out live.
Between 2008 and 2012 a challenging period in his personal life left him physically exhausted. He was unable to make music and after finally recovering was forced to start over from square one.
He did not go easy on himself; over the course of mere months his revived ambition lead to a string of releases on labels like KMS Records, Rhythm Convert(ed) and Different is Different. Most importantly, the unasked-for ordeal drastically changed Red Square's approach to making music. "Before, much of what I put out lacked soul. It was too rational, too constructed", he says. That has changed, now depth and warmth best describe his tracks.
Those characteristics also translate to his live performance. A Red Square live-act is like spending time with him in his studio as he shapes and creates his sounds and builds one extended trip from them. The technical aspects of his live rig are set up in a way that grants him maximum on-the-spot freedom to alter his sounds as he goes. This in turn adds to the intensity of his performance. Feedback he receives during gigs is something he treasures; by capturing spontaneous moments, he is able to further build upon them back home.
In the past Red Square has played at a number of high-profile venues and events, including Tresor Club in Berlin, Doornroosje in Nijmegen and Slagthuset in Stockholm. He now has his internationally oriented sights set on growing his touring schedule with more gigs both at home and abroad.